Pakistan competes with some of the big countries when it comes to natural beauty. There is no doubt that our country is blessed with all sorts of beautiful nature to name a few, the great Indian desert in Thar, K2 mountain which is the second biggest in the world and even in terms of culture or demography, Pakistan is pretty diverse. Pakistan has some of the most beautiful parks and they should be visited at least once by those who appreciate nature. Here's our top 10 best wildlife parks in Pakistan.
Ayub National Park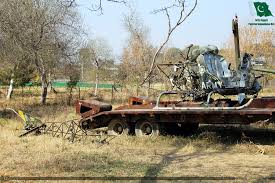 Ayub National Park is located in Rawalpindi and it was named after General Ayub Khan, who was the first martial law administrator of the country. This park is beautiful and has an area of 900 hectares including paths, lakes and gardens. You can also hire boats for the lake to make your visit more enjoyable.
Hingol
Hingol National Park is one of the most amazing parks in Pakistan. It is also the biggest park covering an area of 1650 sq. km. The location of Hingol National Park is in Balochistan and you can find many different species here. Hingol contains around 35 different mammals, 65 types of amphibians and reptiles and 185 types of Birds.
Khunjerab National Park
Khunjerab National Park is one of the many beautiful parks in Pakistan. It is located in Gilgit Baltistan between Hunza and Nagar, the two districts of Pakistan. It is also in close proximity to Khunjerab Pass which makes the park's location quite unique. It was built in 1975 and covers an area of 876 sq m. The government and many NGOs concerned with security the wildlife for the future generations have succeeded in protecting them and now the park is filled with many different species. Among many species, mammals are 16 kinds and birds and reptiles are around 66 different types. On top of that, you can also find snow leopards here. You should definitely check out Khunjerab Park.
Deosai
The location of Deosai is quite ideal because it is located right between Astore Karmang and Skardu. The name of this national park is quite unique because it is derived from a language called Balti. In Balti language, the word Deosai means the land of giants. Its beauty is unmatched because it is located at a height of more than 11000 ft above sea level. The national park is surrounded by alpine trees. It is famous for Brown Bears as well as some different wildflowers.
Pir Lasura
Pir Lasura National Park was declared a national park in the year 2005. It is located in Azad Jamma & Kashmir (Pakistan). You can find a vast variety of species in this park with over 150 vascular plants. In terms of animals, this national park contains 16 mammals, more than 115 birds, more than 20 reptiles, 6 amphibians and more than 10 different species of butterfly. According to many kinds of research, this park has great biodiversity that's why it should be protected at all costs. You should visit the park in order to get closer to nature.
Sheikh Badin
Sheikh Badin National Park is in Khyber Pakhtunkhwa within the Dera Ismail Khan district. The location is beautiful as it surrounds Sheikh Badin Hills. In 2003, the park opened and has many different species with an area of 15,540 hectares.
Toli Pir
This Toli pir park is located in Tehsil Rawalakot in the Poonch district of Azad Kashmir. Its height is almost 8800 m and has a beautiful location that is accessible from Rawalakot which is just 40 miles away or a 45-minute drive. Also, there are many amazing locations in close proximity such as Abbaspur, Bagh and Poonch River.
Panjal Mastan
The Panjal Mastan National Park is a beautiful park in Azad-Kashmir's Bagh District. The park is located at a height of 9186 feet above sea level that's why it is the highest plateaus in the Bagh. Almost, 300 sq km of area is protected by the park and it is quite famous for rich flora and fauna of the Pir Panjal ecoregion. It is most beautiful in the spring season due to sweep wildflowers.
Broghil Valley
Broghil Valley National Park is quite famous for its lake which is the highest lake in Pakistan. Its location is only 250 km away from Chitral making it quite accessible as well. It is guaranteed to provide you with amazing nature that will help you in relaxing and taking a break from city life.
Chitral Gol
Chitral Gol National Park is among the best national parks in the country. It is situated in the KPK province of Pakistan within the Chitral District. Its location is beautiful as is built right next to the Chitral River. The location is also good because it is close to Chitral Town at only a 2-hour drive away.