It is not a surprise to see many international cricket stadiums in Pakistan because it's a country that loves cricket. Cricket is undoubtedly the most well-liked sport among all that makes the spectators go crazy at the stadium. This game is full of emotions and thrills in which fans support their teams with similar outfits like their team players. They don't care about the heat of the sun and spend their massive time to uplift the performance of their team so that they can feel proud of it at the end of the day.
An ideal stadium is entirely necessary for a sport like a cricket otherwise; it can be complicated to organize these events successfully. There are lots of factors that play a significant role in a stadium to be considered as perfect like proper lightning- which is hugely significant for day/night matches. Capacity- to determine the number of visitors it can bear at a time. Accessibility- to make sure people can reach there easily.
Pakistan has many stadiums that satisfy the criteria for organizing an international cricket event. The list of all these eye-grabbing stadiums is given below. So, read further to know more about them.
National Stadium of Karachi
The National Stadium of Karachi has the honor to be the highest capacity cricket ground all over Pakistan. It can hold around 65,000 people at a time to see the live match. Pakistan cricket team has an exceptional test record here. Some of the games of world cup 1996 were also played at this magnificent stadium. Two legendary cricketers Sachin Tendulkar and Waqar Younis made their test debut at this stadium.
Gaddafi Stadium of Lahore
Gaddafi Stadium was built in 1959. It is the second biggest stadium of Pakistan with a capacity of 60,000 people. On this attractive stadium, the final of the world cup was played in 1996 in which Sri Lanka got the victory and became the world champion for the first time. The building of PCB, where all the critical decision related to Pakistan Cricket team are made, is nearby this stadium.
Iqbal Stadium of Faisalabad
Iqbal Stadium is also a well-known stadium of this country with a capacity of almost twenty-five thousand people in it. Batsmen love the pitch of this ground because it has nothing to offer for the bowlers. In 1978, the first test match was played here between Pakistan and India. Since then, lots of domestic and international events are hosted at this ground.
Jinnah Stadium of Sialkot
Jinnah Stadium is a historic stadium of Pakistan having a capacity of more than 20,000 spectators in it. It was built before the independence of Pakistan by the British government in 1920. After Pakistan become independent, the name of this stadium was changed from Connolly Park to Jinnah stadium. The pitch of this stadium suits to the bowlers because it has a fair amount of grass in it to help the fast bowlers.
Niaz Stadium of Hyderabad
Niaz Stadium is an outstanding stadium of Pakistan with a capacity of accommodating around 15,000 people. It was built in 1959 to bring some live entertainment for the locals of this city. Pakistan has a great track record on this stadium. One of Pakistani bowler Jalal-Ud-Din had a distinguished record of a hat-trick at this stadium against Australia in the last three deliveries of his over.
Ayub National Stadium of Quetta
Ayub National Stadium is a famous stadium in Quetta. It has a massive capacity of around twenty thousand people at a time. Not only the tournaments of cricket but also some football events as well arranged at this stadium. In 1978, Pakistan played his first one day international here with India at this beautiful stadium.
Rawalpindi Cricket Stadium
Rawalpindi Cricket Stadium is a famous stadium in this city. It has a vast capacity of around twenty-five thousand people at the same time. As there is no stadium in Islamabad, therefore this stadium has vital importance for the people of Islamabad as well. In 1993, the first cricket match in this stadium was arranged. It is the third stadium among all the stadiums of Pakistan that is equipped with the capability of floodlights.
Jinnah Stadium of Gujranwala
This stadium was created by Alhaj Muhammad Aslam Butt who has also served as a mayor in this city as well. This stadium is capable of having 40,000 spectators for live-action. Various players from the subcontinent including Arjuna Ranatunga, Sachin Tendulkar, Javed Miandad, etc. have a remarkable batting record at this great stadium.
Arbab Niaz Stadium of Peshawar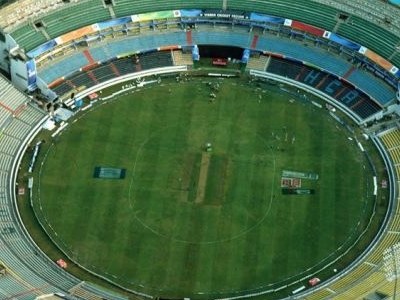 Arbab Niaz Stadium is the only cricket stadium in KPK with a generous capacity of almost 20,000 people. In 1995, the first international match was organized at this striking stadium in which a massive crowd was noticed due to the influence of the international players. Since 1995, this stadium has successfully hosted different formats of cricket matches.
Sheikhupura Stadium
Sheikhupura Cricket Stadium is equipped with a capacity of almost 15,000 people in it. The great Wasim Akram who is known as a top-class bowler in the world of cricket has also displayed his batting skills with 257 runs here. It was his highest score ever in the test cricket. Zimbabwe also has a good track record on this ground in the test match that was played back in 1996.
Multan Cricket Stadium
Multan Cricket Stadium is also a nice addition to the cricket stadiums of Pakistan. This stadium can have 35,000 people in it to see a live match. This stadium is also preferred for the day and night matches because it has the facility of floodlights. In 2001, this stadium hosted its first international test match that was played between Pakistan and Bangladesh.
An exciting cricket match is a treat to the eyes. It brings you the chance to glimpse the performance of your favorite cricket and have fun. There is nothing better than a stadium to increase the excitement of a cricket match to a certain level because it connects you to live with them.