Karachi used to be just a place for fishermen however, that changed fast and now it is the biggest city of Pakistan which sustains the economy of Pakistan. It is also referred to as an economic hub for Pakistan because of its contribution to Pakistan's GDP. Karachi is known for its vibrant colors and a city that never sleeps. In addition to being the business hub of Pakistan, Karachi is also good for tourism activities. On top of that, the food of Karachi is famous all over the country. The food of Karachi is diverse thanks to its diverse population as many people from other parts of the country come to Karachi in search of jobs and a better future. Let's look at the top 20 amazing places that you must visit in Karachi that will help you get out of the daily hustle of the city and relax.
Churna Island
If you are a big fan of water sports such as swimming, snorkeling, and scuba diving then Churna Island is the place for you. It is located just 2 hours away from Karachi and provides an amazing experience to a traveler as you swim around the island's reef and witness amazing sea creatures that will make you fall in love with nature all over again.
Mohatta Palace
This palace was built by a Hindu Prince in 1925 and it is one of the amazing architectural marvels of Karachi. It depicts the art and culture of the 20th century and nowadays, it is used for art exhibitions and museums. The renaissance-style statues and nature surrounding Mohatta Palace provide an amazing experience to visitors. The exhibitions that place here are pretty thought-provoking and it is definitely a place to visit especially if you want to experience a Rajasthani style design of the structure.
Quaid-e-Azam House Museum
Quaid-e-Azam House Museum is also called the National Mausoleum. This house contains the history of Pakistan and its founder's personal life. You will definitely like the peaceful gardens and the architecture of this site.
Turtle spotting at Turtle Beach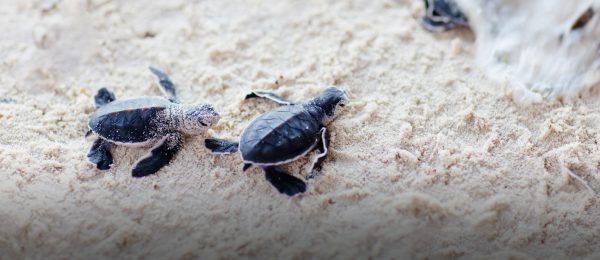 Karachi is a wonderful place to visit especially in winter with weather being slightly cold and also because you can go to Turtle Beach for turtle spotting. This beach has a green sea turtle that comes out of the sea in winters in order to lay their eggs in sands. Also, you can enjoy a great picnic at this beach with beautiful scenic views and an amazing atmosphere.
Frere Hall
This is an old hall built-in 1865 that takes you back in time when the country was still under British control. Today, Frere Hall is used for beautiful art exhibitions and library. The architect of Frere Hall was Henry Saint Clair Wilkins who designed this masterpiece with every little detail being unique and wonderful. Frere Hall sits in the heart of Saddar district which is known for colonial architectures that are still standing tall and it helps tourists see the 19th-century version of this place.
PAF Museum
If you are a big fan of aeronautics and different aircraft, then PAF Museum is the right place for you. The museum displays different aircrafts such as jets, planes and also has different weaponry along with radars. Most of the exhibited things are from 1965 war with India along with models from WW1 and WW2. Along with old aircrafts, it also has some of the modern planes as well. You can make a day out of by hanging out in the museum and enjoying different food from the main park area. You will enjoy this experience, without a doubt.
The Chaukhandi Tombs
Chaukhandi Tombs This site consists of graveyards of ancient local tribes and UNESCO declared it a World Heritage Site because of its historic importance. Based in Sindh, the site displays carvings and designs that of its region, which is Sindh.
Quaid's Mausoleum
This House is the resting place of Mohammad Ali Jinnah, the founder of Pakistan. This is the most popular place to visit in Karachi for foreigners as well as locals. The atmosphere inside the tomb is very peaceful and the architecture was Yahya Merchant who built this somewhere in late 1960s. The architecture of this place is quite amazing with white marbles and beautiful designs. The tomb is surrounded by green beautiful gardens and provides a good experience overall, a must place to visit!
The ruins of Bhambore
Bhambore has significance from a historical point of view because the ruins date back to as far as 1st century BC. It also contains the earliest known mosque in the world from 727 AD. The construction was carried out in the Scytho-Parthian era and it was last controlled by Muslims from the 8th to 13th centuries.
The National Museum of Pakistan
If you want to you different facets of Pakistan's culture, you must visit The National Museum of Pakistan. You will find all sorts of art here such as paintings, sculptures, models and many more. One of the biggest attractions is that this museum has many rare and ancient manuscripts of the Quran.
Tooba Masjid
Tooba Masjid is one of the top attractions of Karachi city. It consists of a dome that is round in shape and made of white marble. Definitely worth visiting!
Empress Market
Empress Market got its name from the Empress of India, Queen Victoria. The market is now famous for selling all sorts of groceries, textiles, and pets among many other things. It is advised to visit Empress Market in the morning in order to escape from rush hour which starts in the afternoon and at night provides a chaotic but colorful view.
Pakistan Maritime Museum
Here, a true fan of navy and submarines would enjoy for sure. You can see a real submarine and aircrafts along with artillery from the past, all used by the Pakistan Navy.
Port Grand
It's a great food place by the sea where you can enjoy great food in variety. On top of that, you can see the sunset into the ocean. A beautiful experience awaits you!
Ibn-e-Qasim Park
Ibn-e-Qasim Park this park is the largest one in Karachi and it is built on 130 acres of land making it pretty huge. People visit this park quite frequently with more than 10 million visitors annually. You can also enjoy a beautiful turtle pond and a rose garden located within the gates of this park.
Do Darya
Do Darya is a beautiful line of restaurants located right next to the seashore. It provides spectacular views in the evening and night it is immensely peaceful, making it a perfect place to enjoy your food. The types of restaurants are different so you have a lot of options to choose from.
Arabian Sea Country Club
This sports fans' paradise, literally. Here you can get away from the busy life of the city and enjoy many different sports activities such as golf courses, sports club, shooting, and horseback riding. Additionally, you can also enjoy other sports like tennis, cricket, swimming, etc.
Hindu Gymkhana
Hindu Gymkhana this is a sporty social club built a long time ago and has a colonial-era building. It is sometimes also used for arts events, most noticeably Gymkhana hosts NAPA which is an art school and has amazing plays for audiences. You can enjoy sports and mesmerizing performances both in the same place. A must visit!
Cape Monze Beach
Cape Monze is also known as Cape Mount by the local people. This beach is unique as it surrounds a beautiful hill near Karachi. You can easily go up the hill to enjoy the breathtaking views of the dark blue sea. It also contains endangered species such as dolphins, turtles and whales. You can enjoy a good day here to get away from the hustle of city life.
Defence Authority Marina Club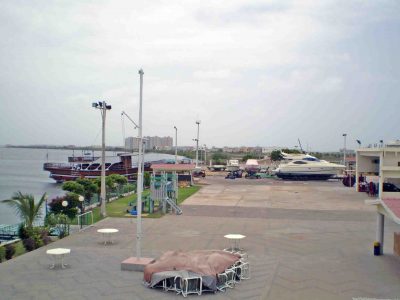 If you are a fan of water sports activities then you will definitely fall in love with Marina Club. You can different water activities such as sailing and boat riding along with dining options. As a bonus, you get a beautiful view of the sea and seagulls flying around the Club.